Message from Chairman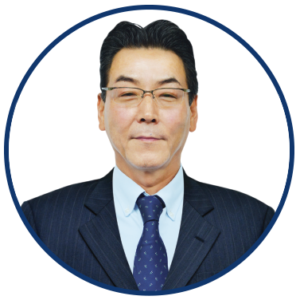 Y2020-Chairman's Message
To our shareholders, investors, and stakeholders, I would like to express my gratitude to you for your continued support of METCO.
At the end of January 2020, the World Health Organization (WHO) declared the global health emergency triggered by COVID-19, and since then the virus has been spreading worldwide showing no sign of declining.
We have placed the top priority on ensuring the safety of our employees and their families, as well as other stakeholders inside and outside the company including our customers, by preventing the spread of infection and endeavoring to collect information and acting swiftly to minimize the impact on our customers and business partners. We will continue with these efforts further.
On the other hand, COVID-19 has dramatically changed the economic climate and our daily life.
Demand for home-based services, such as delivery, takeout, and digital content, has risen sharply, and working styles are changing significantly accordingly. In order to prevent infection, people shifted to the lifestyle in which they avoid contact with others as much as possible, and many companies introduced telecommuting systems, such as a flextime system and remote working. As a result, demand for ink jet printers, for which we are commissioned by SEIKO EPSON (OEMs), has soared worldwide, resulting in a significant contribution to our business for this fiscal year.
Amid the challenging business environment characterized by the decline in sales and profits by numerous companies due to the impact of COVID-19, we posted a year-on-year increase in both sales and profits in fiscal 2020.
Nevertheless, automobile-related industries, such as automotive center panels and keyless products have remained unstable, although they are now gradually recovering from the impact of COVID-19.
Accordingly, we will continue to promote technological innovation and internal reforms in order to cope with the changes in the market, meet the customers' needs, improve satisfaction, and maintain our overall superiority.
In the light of the ever-changing business environment, we will review our medium-and long-term business plans to further clarify our business strategies and continue to strengthen our competitiveness and management structure.
METCO advanced to Thailand in 1987, and 33 years have passed since then. We have achieved success today thanks to the relationship that we have built with many stakeholders and shareholders while accumulating many different experiences as a business enterprise. Last but not least, may we thank you deeply once again and we very much appreciate your lasting support and expectations about our business.
Mr. Yoichi Muramoto
Chairman/President