Message from Chairman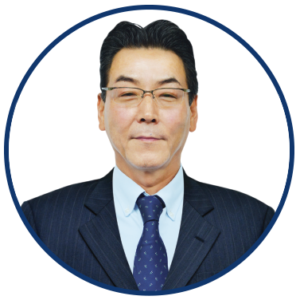 Dear shareholders, investors and stakeholders
We'd like to express our sincere appreciation for the support provided by you over the years.
In the fiscal year 2019, the business environment surrounding us was much more severe than we had expected.
The trade war between the United States and China resulting from the US Government's protectionism since November 2018 has become fiercer, thereby causing export stagnation in China, drastic inventory adjustment and weak consumer sentiment. This has given a significant negative impact on multinational enterprises, including us.
To overcome this difficult situation, we launched the following projects in October 2019:
1. Enhancing production technology project
2. Building new model system project
3. Eliminating loss project
4. Strengthening genbar yoku (on-site competence) project
5. Enhancing supplier management project
6. Enhancing VA/VE activities project
While exploring a fundamental review of loss-making or not-promising business opportunities through the above projects, followed by reallocating assets and human resources accordingly, and building a business base that can respond to the changes in the market, we seek to deepen our strengths and increase the ratio of higher value-added business.
Thirty-two years have passed since we started the business here in 1987. We'll try our best to continue to contribute to sustainable growth of the Thai economy, bearing in mind the social responsibilities of the company that has many employees.
Thank you in anticipation for your continued support and cooperation in the year ahead.
Mr. Yoichi Muramoto
Chairman/President